Clearing the foundation out for reconstruction.  Sorting, cleaning, organizing stones.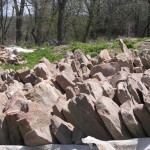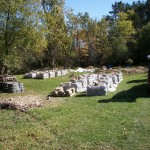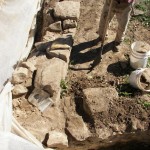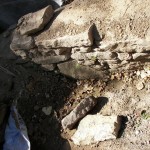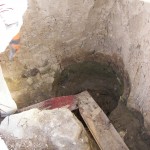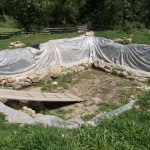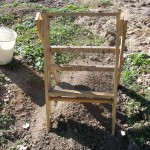 Little Spring near cabin foundation.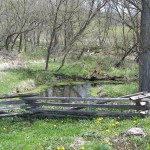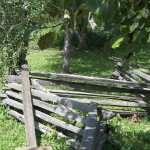 Cabin foundation reconstructed.   Sept. 2012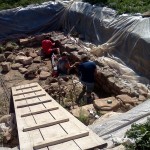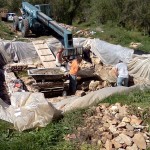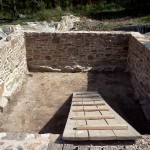 The base rocks from the original foundation can be seen sticking out at the base of the wall. They were left in place and not disturbed because they were as solid they could ever be and served as great foundation stones on which to build the walls.