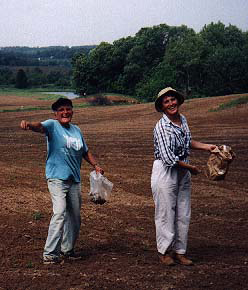 There are many ways to get involved with The Friends of Donald Park. You can make a donation, become a member or volunteer your time maintaining the park, helping with special events and more.
Volunteering is a great way to develop new friendships, learn new skills, help the community and preserve the heritage of Donald Park.
Volunteer opportunities include:
Bringing area students to the park
Maintaining the Bluebird Trail & records
Monitoring & eradicating invasive species
Mowing grass & weeds
Maintaining the trail system
Working on waterway preservation projects
Preparing areas for controlled burns
Collecting & spreading seeds in prairie areas
Helping with special events
Becoming a board member
Young people complete service projects for the park, earning advancement toward prestigious awards – Eagle Scout rank in Boy Scouts or Gold Awards in Girl Scouts.
Want to see what our volunteers have been working on lately? Click here to learn more and see photos.