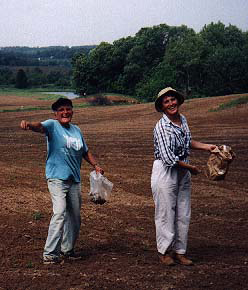 IMPORTANT MESSAGE TO DONALD COUNTY PARK VISITORS:
Donald Park remains open during the Covid19 pandemic!  Nature's healing role in our lives is more crucial than ever and parks now are recognized as essential, vital spaces–at the heart of our health and wellbeing.  How can you help Donald Park, like all Dane County Parks, remain free, open to all, and fully functioning?  FIRST, if you live in Dane County, contact your Dane County Supervisor.  Tell them that you regard the County parks as essential in helping you stay healthy, mentally and physically.  (Reduced tax revenue due to unemployment may result in budget cuts.   Don't let the Dane County Parks budget be cut!)  SECOND: Make a donation to the Friends of Donald Park (tax deductible). The Friends play a crucial role at Donald Park, enhancing the quality of the visitor experience through trail development and maintenance, habitat restoration, and public education.  Our major 2020 fund raising events, including the Donald Dash, were cancelled due to Covid19.  We welcome gifts in any amount from all who value the park experience we have helped create!  Please learn more about how you can make a gift.  THIRD: Consider volunteering at Donald Park!  Go to the members page for information on how to get involved.
Your support can make a difference! There are several ways you can partner with Friends of Donald Park and help Donald County Park flourish.
You can:
Become a Member
Make a monetary gift—your donation in any amount is so helpful and appreciated
Volunteer by sharing your time and talents (membership in the Friends is not required)